Parking
Brambles is Building 340 and has ample parking available behind the Tea Room.  If you are coming down 5th Ave South towards the beach (West) than turn left at 3rd Street South, then turn left on 6th Avenue South and then another left at the sign for the parking lot. Brambles has green and white awnings on the back of the building  and there two handicapped parking spots available.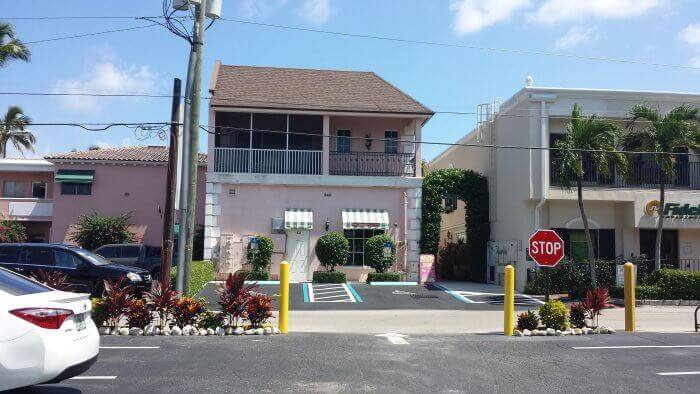 Brambles is Building 340 
You can enter through the gift shop.
You can park where you see these signs.